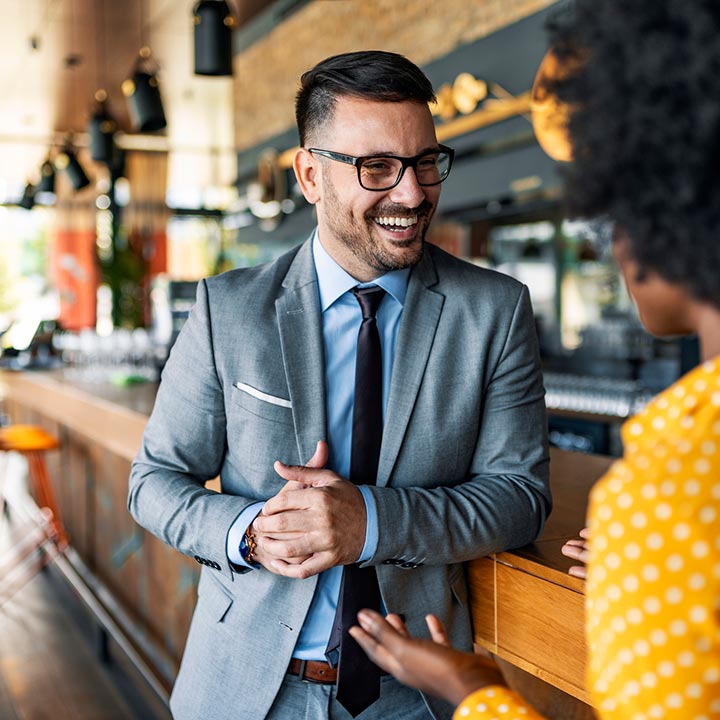 Real Member Stories
We believe telling First Watch Credit Union stories through members' experiences will shine real light on the value of membership in our credit union. 
Read what others are saying.
Real stories from real members. Discover why our members choose us first.
Justin Jaworski joined First Watch about three years ago after being referred by a current member. Since then, First Watch has provided Justin with a mortgage and auto loan. Justin recalls the service he has received as "incredible."
"In today's busy world, First Watch has provided every convenience to manage my finances from anywhere on any device with first-rate customer service," said Justin. He expressed that mobile banking is his favorite service offered by the credit union.
Justin has been married to his wife Teena for 15 years and has two sons, Jesse and Jason. He serves as the Executive Director at Abilene Industrial Foundation, working to generate capital investment and job creation/retention for Abilene's economic development program.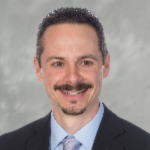 Diana has been a member of First Watch Credit Union for seven years. When it came to choosing a financial institution, Diana chose First Watch because the employees were always easy to communicate with. As a long-time single mom, Diana found it important to handle all her financial business in a timely manner. First Watch has helped Diana with multiple loans, where Diana has found the process to be quick and easy.
"FWCU understands that I have several commitments for my time and energy. They always show respect for me and my time by providing their support as quickly as possible," said Diana.
Diana has now married the man of her dreams. She is a seamstress and employed by Casa Authentique. She commented that local businesses like her employer and the credit union are what make Abilene so special to her. She loves to travel, spend time with her grandchildren and stay busy getting to know people.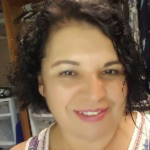 Diana's Story
Jordan Lopez joined the credit union as a teenager at 16 years old. At that time, she was intrigued by the rewards she received when making deposits to her teen account. "The rewards on the account were my favorite part," explained Jordan. First Watch FCU staff won her over with their friendly service. She also appreciated the many benefits of each type of account.
As Jordan has grown older and with the help of the credit union, she has been able to start building her own credit with a signature loan and MasterCard®. The credit union has made a difference in her life by teaching her about the importance of good credit and how to save.
Currently, at 20 years old, Jordan is going to school to be an Oncologist. When not studying, she enjoys working, watching basketball, listening to music and hanging out with her family.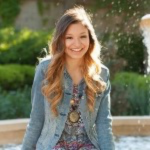 Jordan Lopez's Story
Santiago Estrada has been a member of the credit union for almost 10 years. He has found that he enjoys the face-to-face interaction with staff when he comes to visit. "I love all the friendly staff, beautiful people in both places," said Santiago. He explained how the friendly atmosphere is one way our employees make a difference in his life.
Santiago would like to thank his banker, Elaine. She has been very helpful in all of his banking affairs and has always provided answers to any questions that arise along the way.
Santiago enjoys helping others while working at a local treatment center. He is blessed with a beautiful daughter and my two handsome grandsons. When not working, he enjoys the outdoors, fishing, and camping.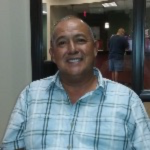 Santiago Estrada's Story
Amanda and Boyd Guthrie have always utilized the credit union to take care of their loan needs. When they decided it was time to embark on a new adventure this winter, they knew exactly who to call. They gave their loan officer Elaine a call, and she was able to seamlessly walk them through the process of buying an Airstream RV.
This couple lives in Austin, yet they continue to utilize the services of First Watch. They know the importance of fast, reliable and personal service that they receive from the credit union.
"First Watch always helps to make a new purchase hassle-free for us, even though we live over 200 miles away," explained Amanda. Thank you Amanda and Boyd for trusting the credit union. We hope you enjoy many fun and exciting adventures with your new purchase.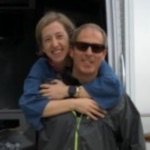 The Guthrie's Story
Kauy has been a member of First Watch since May 2009. He became a member after he was being mentored through the Big Brother's Big Sister's organization. Kauy became involved with showing pigs in the 4-H and FFA program when his big brother from BBBS thought it would be something he would enjoy being a part of. When he first started showing, at age 9, he was able to win some prize money. That's when his Big thought it would be important to open a savings account to help him to put the money somewhere safe, as well as have access to it to pay for all the expenses involved with showing livestock. He has graduated from a kids account to a teen account and is now a junior at Wylie High School. Kauy continues to be involved in the Big Brother's Big Sister's program and FFA. He will show his pigs locally at the Taylor County Livestock Show and across the state of Texas this winter. Good luck Kauy!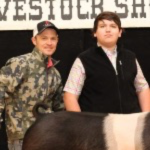 Bill and Debbie joined the credit union in February of 2017. They decided to become members as an effort to contribute to the local economy, but believe the friendly and courteous staff is one of their favorite things about First Watch.
In August, the credit union provided a home construction loan to the couple. Initially, they were going to build a home in Clyde, but after some consideration, Bill and Debbie found an existing home they wanted to purchase. Subsequently, two and a half weeks prior to closing the seller backed out of the contract due to an unexpected and immediate family situation. They felt compelled to allow the seller out of the contract and to keep his home. Since then, they have found another home to purchase in Abilene and are scheduled to close in October. The mortgage department was able to seamlessly switch the construction loan to a VA home loan, while fully explaining the process.
Bill and Debbie have been married several years. They dated in high school, but went their separate ways until they reconnected in the fall of 2014 via the internet. They both served simultaneously in the Air Force. They are looking forward to starting this new phase of their life in Abilene.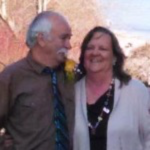 Briawna joined FWCU in 2013. Being able to access her account easily on the go with the mobile app had her hooked on the credit union from the beginning. Briawna had an important personal financial goal she wanted to achieve – purchasing her first home. In January of 2017, she had six months left remaining on her lease and an
expanding family.
She met with our Mortgage Loan Officer to see what all would be needed in order for her to be able to purchase a home within six months. With the process explained to her thoroughly, she returned in April with all the documents needed to start her home-buying process.
Briawna says "First Watch made my family's transition in our new home a breeze!" June 22nd, Briawna became a home owner. Briawna works at HealthSouth as an RN. She is engaged to be married and a mother of two, 6-year-old, Aubri, and newborn, Daniel. When not working she loves watching movies as a family.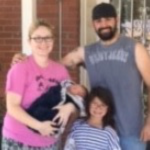 The Bustos family joined First Watch in 2012 after hearing about the great services and rates on savings products from their co-workers at Hendrick Medical Center. After instilling the importance of saving for the future, their daughter, Arra, opened her kids' savings account in 2016.
She felt it was important to start saving now for college and she loves being rewarded for her good grades and the $5 she receives on her birthday! One of her financial goals is to save enough money now so that she does not have to borrow money when she gets older. Eleven-year-old Arra states that "A piece of advice to give a kid her age, who knows nothing about saving money or opening a savings account at the credit union, is that with a savings you will have money so you can go to college and get a great education, and never have to ask your parents for money!"
Arra's hobbies include; working out with her mom, playing with her baby brother and learning. First Watch
continues to be the Bustos family's financial institution of choice because of the customer service and the staff always remembering them and their names when they call or step into the building.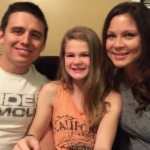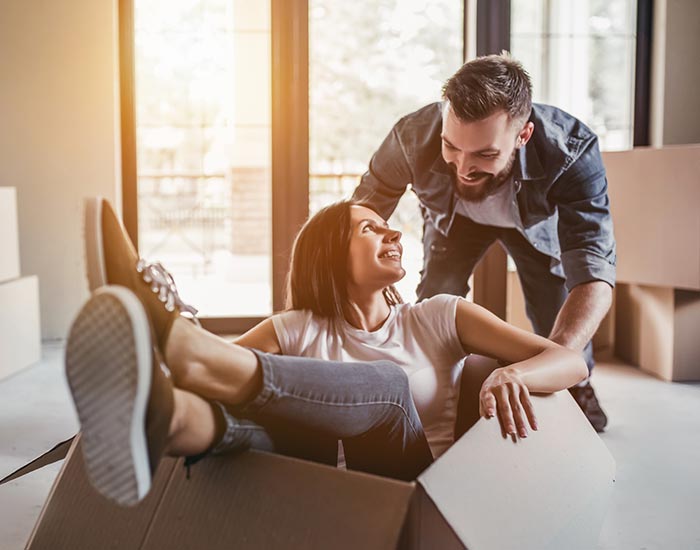 Mortgages
The perfect place to call home.
We've made it easy for you to get a loan by offering online loan application services for both consumer and real estate loans.
Our first goal.
First Watch Credit Union's goal is to provide our members with the best and most comprehensive list of in-branch and online services.