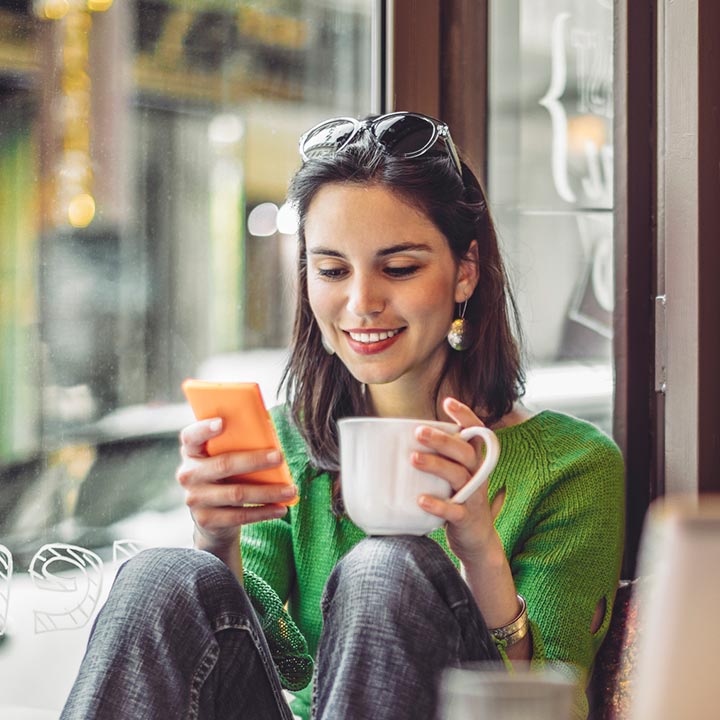 Account Access
Manage your money confidently on your own schedule.
NetTeller
Our FREE Online Banking service provides secure online access to your accounts wherever you have or use a personal computer. No software is needed, just a computer with internet access. You also have access to FREE Bill Pay, FREE E-Statements and FREE Mobile Banking with check images and much more. NetTeller provides you with a real-time connection and a secure site on which to view account information.
Members can:
Review account history

Review recent check postings

Review deposit history

Balance your checkbook

Print your statement

Transfer funds between accounts

Transfer funds member to member

Request loan payoffs

Review withdrawals

Download files to your money management software

Receive E-Statements

View check images online

For more information, please call (325) 670-2429.

Mobile Banking
We are proud to offer Mobile Banking to all of our First Watch Credit Union members. This easy-to-use feature offers simple menus designed for viewing on internet-enabled wireless devices, making it easy to access your account 24 hours a day, seven days a week.
What can I do with Mobile Banking?
This feature allows our members to check account balances, view transaction history, transfer funds, access and use Bill Pay, locate an ATM and view check images all from their cell phone or mobile device.
How do I use Mobile Banking?
To access your account through the app you will need to go to the Droid or Apple store and download the app to your device. Search "First Watch Credit Union". Once the app is downloaded you will log in. You will then need to enable the device through either an email or website verification.
To access Mobile Banking through a browser on your web-enabled cell phone or PDA.  Sign in to NetTeller using your normal username and password. From here you will be automatically redirected to the mobile site.
Do I need a special kind of cell phone?
To download the app you must have a Droid or Apple device. Mobile Banking works with most web-capable cell phones and PDAs with internet access and supports almost all wireless service providers.
First Watch Mobile Banking is FREE to all members. Your wireless provider may charge for access or data usage based on your wireless plan.
Do I have to sign up separately for Mobile Banking?
If you are a current NetTeller (online banking) user you will automatically have access to Mobile Banking. If you are not currently a NetTeller user, you will need to manually enroll online.
Can I access multiple FWCU accounts?
To access multiple accounts through a single login, you will need to put in a request with a Member Service Representative or by sending a message once logged in to online or mobile banking.
Can I Bookmark, add to Favorites and add to Homescreen?
Depending on your mobile device's capability you can Bookmark the mobile site, add to your Favorites and even add to the home screen, but you must be logged in and on the mobile home screen for these features to work.
Is First Watch Mobile Banking safe?
Yes, First Watch Mobile Banking is safe. Mobile Banking uses state-of-the-art security. You are protected in many ways. A login ID and password are required for access and account numbers are masked.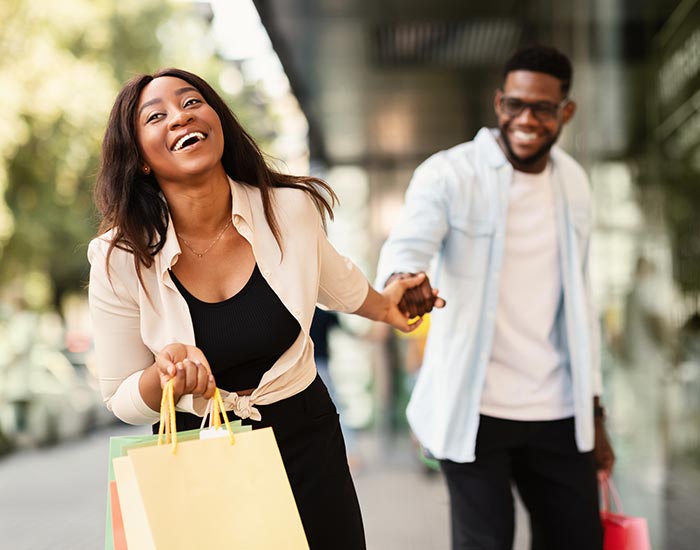 Flex rewards
Shop and pile on the points.
Check your point balance, shop for the perfect items or redeem your points by phone or online 24 hours a day. Shopping has never been more fun!
Audio Response (PAL) Line

First Watch Credit Union has an automated phone system named the Personal Assistance Line or PAL Line. The PAL Line lets you use a touch-tone phone from the comfort and convenience of your home to perform transactions 24 hours a day. All members are eligible for the PAL Line and it is FREE.
To Access System:

Dial (325) 670-2429 or (888) 670-2429

Press 1 for Phone Banking

Establish your security settings by entering the full social security number and zip code of the primary account member

Select a menu option
Mobile Deposit

Too busy to stop by a First Watch location to deposit a check? Remote Deposit Capture allows you to deposit checks directly into your account simply by taking a picture of the check with your Apple® or Android® smartphone.
You can access Remote Deposit Capture within the First Watch Credit Union app. Best of all, Remote Deposit is FREE!

Remote Deposit Tips:

Always endorse your check with signature and account number

We require members to write, "For Mobile Deposit Only" on the back of all checks. If not written, we will decline the item.

Take photos in an area with appropriate lighting

Keep your paper check for at least 60 days

Debit Card
Enjoy the convenience of cash and checks now available in one card! With your MasterCard Debit Card, you now have the option to choose either "Debit" or "Credit." Both options can be used at the checkout counter, used to make purchases on the internet, or to pay for a fill-up at the gas pump.

When you use your check card as a "Debit" to make a purchase, you may have the option to receive cash back. When selecting "Debit," you must use your PIN when you make purchases and when you receive cash back.
When you choose "Credit" all you have to do is swipe, sign and go. When you choose "Credit," the funds are withdrawn directly from your checking account.
First Watch Credit Union MasterCard Debit Card Advantages
The First Watch Credit Union MasterCard Debit Card may look like a credit card but acts like a check because the purchase amount is deducted from the cardholder's checking account.

Cardholders can make purchases at millions of MasterCard debit locations worldwide. No need to use your PIN — just sign as you would for any MasterCard card.

The MasterCard Debit Card allows you to conveniently get cash back with no extra charge at participating merchants. Because MasterCard Debit Card purchases are automatically deducted from your checking account, there is no interest to pay.

The MasterCard Debit Card can be used at locations such as supermarkets, retail stores, restaurants, gas stations and internet sites.

The MasterCard Debit Card is quicker than going to the ATM, more convenient than writing checks and safer than carrying cash.

Cardholders don't need to get check copies. Your monthly First Watch Credit Union statement provides you with a detailed record of all your transactions.

Get your Debit Card Today!
In person at any of our convenient locations during lobby hours.

Lost or Stolen Card?
Lost/Stolen or other Debit Card Problems (888) 241-2510
Lost/Stolen Collect or outside US (909) 941-1398

Digital Wallet
You can use your First Watch Credit Union MasterCard® debit and credit card with mobile wallet services like Google Pay™, Apple Pay® and Samsung Pay™. Once you're enrolled in your chosen mobile payment platform, you can make purchases and check out with the simple touch of a finger.
SECURE TRANSACTIONS
When you complete a transaction with a mobile wallet, the payment mode can only be used once, meaning your accounts are better protected against fraud.
Your name, card number and security code stay private.

You don't give your physical card to anyone.

Your actual card numbers are not shared with retailers.

The retailer receives only a transaction-specific code or "token" to process your payment.
Google Pay
Download the Google Pay™ app on your phone.

Add your First Watch Credit Union MasterCard®.

Pay at over one million locations nationwide.
Samsung Pay
Download the Samsung Pay™ app on your phone.

Open the Samsung Pay™ app and click the Get Started button, then create your Samsung Pay backup PIN.

Click the Cards button at the top left of the screen.

Click the Add Cards button and take a photo of your MasterCard®.

Select a card verification method from the on-screen list of options and follow the verification instructions.

Secure it with your fingerprint. Then you're good to go.
Apple Pay
On your iPhone or other compatible Apple devices, open the Wallet app and tap the + button.

Follow the steps to add a new card, then tap Next.

Select how you want to verify your card and click Next.

Enter your verification code and click Next.

Click Done and you're ready to shop!
E-Statements
All members are pre-enrolled in e-statements. This allows you to print, view or download your account statement whenever and wherever you would like!
To help members fully understand switching to e-statements, we have compiled the below list of FAQs.
E-Statements are exactly the same as paper statements just delivered to you via our online banking system, FlexTeller.
One of the benefits of NetTeller is that we can communicate securely with our members and this includes delivery of your statement. An e-statement is delivered 2-3 days faster than a paper-based statement and it reduces the risk of your confidential information being exposed via mail tampering.
Yes. E-Statements are accessed through NetTeller, First Watch's secure online banking service. NetTeller uses industry-standard HTTPS (Hypertext Transfer Protocol Security) as the secure protocol between your web browser and the NetTeller web server to ensure a secure connection is established and maintained.
Do I need to have any special software to view online statements?
Yes. E-Statements are PDF files, therefore, you will need a compatible PDF viewer such as Adobe Acrobat to view the statement on your computer.
How do I view my E-Statement?
To view your e-statement you must already be registered to receive e-statements. Once registered, log in to NetTeller online banking and select the Statement icon. A list of available e-statements will be displayed. Click the "Download Now" option to the right of the statement date.
Do I need to be enrolled in NetTeller to get online statements?
Yes. You would need to be enrolled in our online banking system, NetTeller, as online statements are only available via NetTeller.
When will I receive my E-Statement?
You will receive an email advising that your e-statement is now available on the first business day of the month/quarter, based on account type, for viewing within your online banking account. For security purposes, we do not email account statements to members.